TIDE & SEEK: A personal and professional development program designed for you to reconnect to your creativity, purpose and wellbeing in the beautiful surroundings of NewFarm Denmark.
Next Retreat Dates:
15th – 19th November 2023
+ 1st – 5th May 2024
Join us for a supportive immersion with impactful, strategic sessions covering creativity, wellbeing and communication with facilitation from established, multi-disciplinary artists, business mentors and mindfulness experts.  All in the beautiful surrounds of Menang Country, at NewFarm Denmark in Western Australia.
Immerse yourself in a carefully curated experience of nature, nourishment and knowledge sharing. Reflect, rejuvenate and re-boot yourself and your practices in readiness for a new chapter in your life and work.
Who is this retreat for?
Curious, self-aware people looking for opportunities to connect to themselves and others in a nature-based setting.
Purpose-led people who would like to better align their work with their values.
Those interested in exploring personal development as a way to support both personal and professional relationships.
The common thread between people who attend our retreats is less about your job title and more to do with your willingness to engage in something new and challenging. Many are at a transitional point in their lives and careers, some are at the peak of their careers or are considering a big leap – all are looking for a new horizon and an intentional, clarified direction forward. We have had arts administrators, food industry leaders, creative practitioners, designers, health practitioners, sole traders, public service employees and many more, so don't let your job description stop you from coming – in fact, people who find it difficult to define exactly what they do are not only welcomed, they are celebrated here!
What's included?
An impactful, carefully curated program of professional and personal development sessions
Focused support group think tank sessions on your own specific endeavours and projects
Interactive discussions with all of our facilitators
Time in nature with like-minded creatives, business owners and leaders
Visits to Greens Pool
A guided forest walk in the Valley of the Giants
Yoga and meditation sessions
Rock O'Clock sunset drinks with platters showcasing local produce
All meals: delicious, nourishing food by the team at NewFarm Denmark
Accommodation (see options below), exclusive use of facilities and grounds of NewFarm Denmark
Follow up session with our facilitators (online)
Program Sessions feature:
Wellbeing Toolkit
Wellbeing and mindfulness sessions will be integrated throughout the program. Gain a useful toolkit that you can implement immediately into your life and work.
Values Based Business
Together, we'll clarify your values and key motivators so that you can thread your values through all aspects of your business. Communicate your offer clearly to the right people using these valuable tools.
Social Media for Creatives
Clarify your strategy and content planning for social media. We'll use simple prompts to form the backbone of your core marketing messaging and create a series of unique touch points for all of your future communications.
Creative Writing
We practice short, sharp daily writing sessions on the retreats to build our capacity for imagination and reflection. Unlock your creative blocks in these fun and energetic sessions, using writing as an exploration of our inner and outer imagined landscapes.
Practice Your Power
In your business and creative life, there is a time for everything; to Dream, to Do, to Give and to Take. By tapping into the wisdom of natural cycles and seasons, we explore ways to support every phase of a project/life/idea.
Mapping Your Supports
In this powerful set of sessions, we map your support structures and resources to plan your next moves and discover frameworks for ideas generation, disruption and project realisation.
Photography Skills
Bring your phone or camera and learn easy-to-implement tips and tricks to up your photography game. Gain visual literacy skills and learn about light, composition and colour theory in a fun, practical workshop.
Mindful Forest Walk
Take a guided, soulful journey through the ancient Valley of the Giants. Enjoy the unique landscape, learn to identify local trees and take time to listen to and connect with our natural world.
Yoga & Mindfulness
Enjoy balancing and restorative yoga sessions throughout the program, with inclusive and fun sessions for all levels of fitness in NewFarm's new yoga space.
With decades of expertise across business, communications, creativity frameworks, project development and delivery, wellbeing, mindfulness and connection – we're ready to challenge, support and inspire you. We bring our whole selves to both the development and delivery of our retreats. Our facilitators stay onsite and bring an immersive, warm and inclusive dynamic to all of the sessions.
Some feedback from the 2022 Coaching and Creativity Immersion,  "In the hands of this professional and charismatic team, I was both challenged and cared for". If you have any queries about the facilitators or programming, get in touch.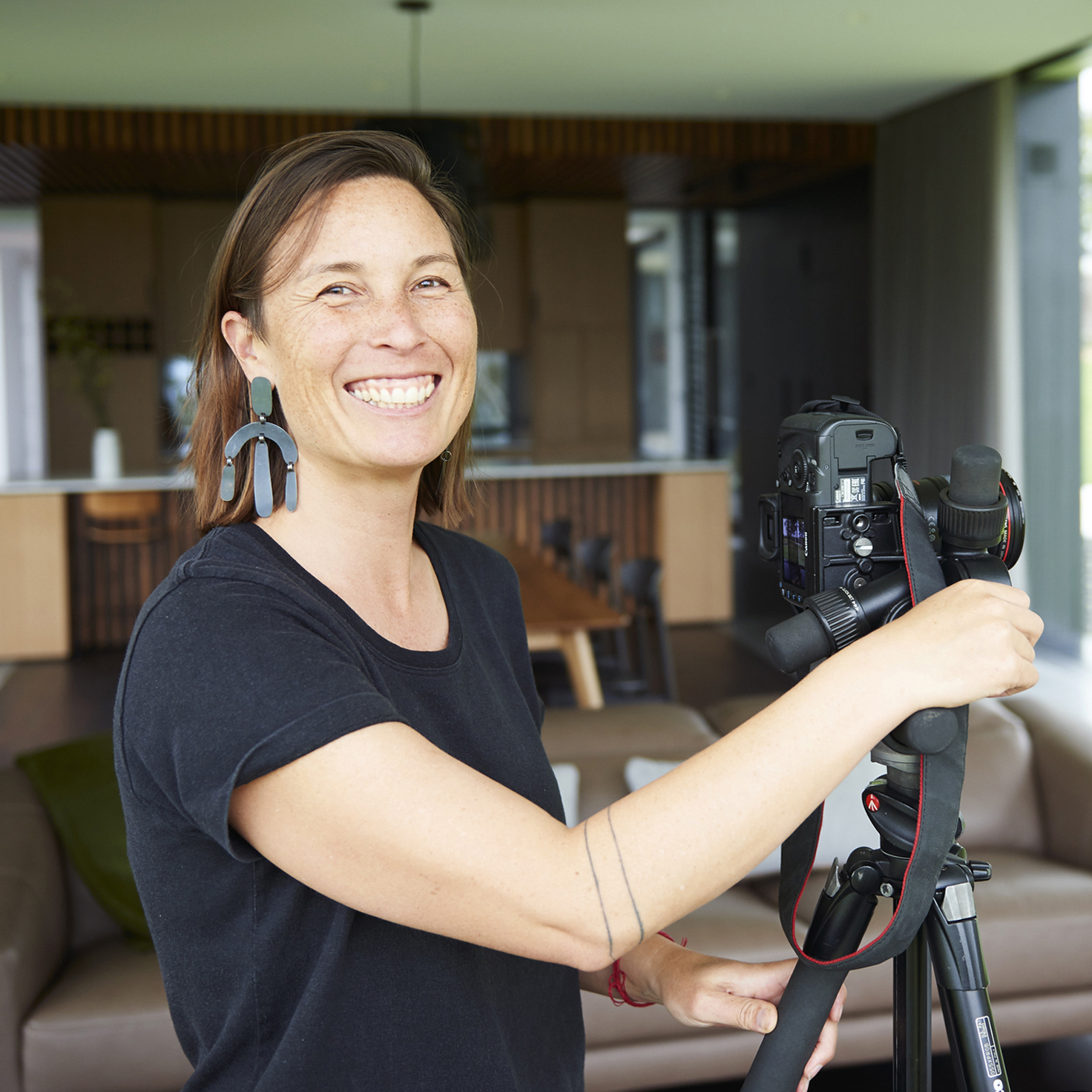 Bo Wong
Retreat Leader + Communications Facilitator
Bo Wong is a photographer and educator working across the visual arts and culture sectors. She's passionate about elevating the creative sector through strong imagery and communications. She co-hosts Soul Traders Podcast, the podcast about creative work, where she shares tips and tricks on running a creative business. Bo leads the organisation and program development of her retreats and brings a spirit of collaboration and fun to all of her leadership roles. She also draws on an endless (Greens) pool of ocean-swimming related metaphors for all of her work 🙂
Photo: Roger D'Souza
Bo Wong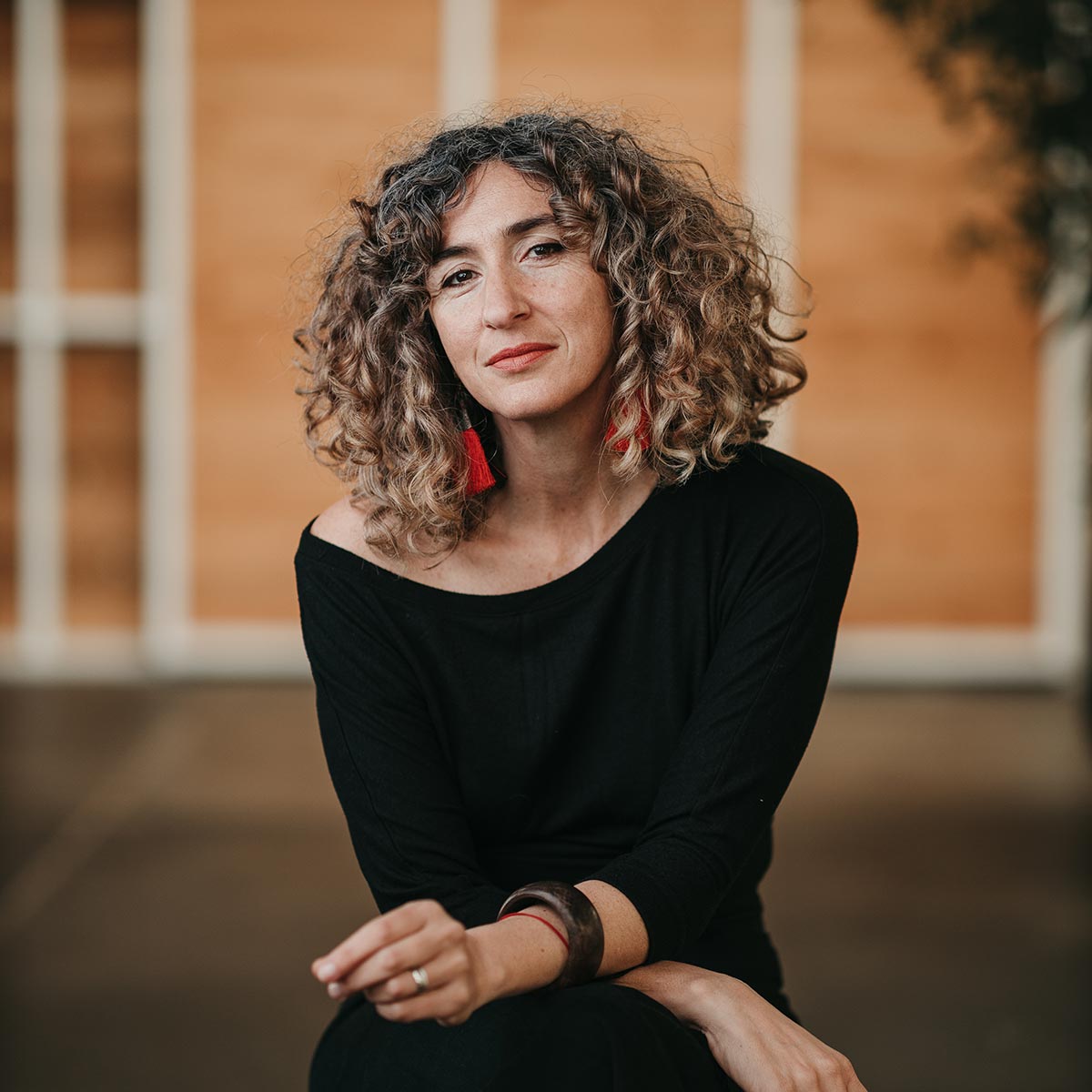 Danielle Caruana (Mama Kin)
Creativity + Leadership Facilitator
Living and breathing connection and empathy, Danielle brings decades of experience as a performer, writer, speaker and facilitator to this retreat. As the co-founder of The Seed Fund's Future Makers Management Workshop for the last 15 years, she fostered an environment of sharing, dynamism, and inspiration, impacting music industry members from artists to managers and beyond. Danielle brings her humour, warmth and an incredible capacity to listen and distill ideas into actionable tasks into all aspects of the retreat program.
Photo: Jarrad Seng
Bo Wong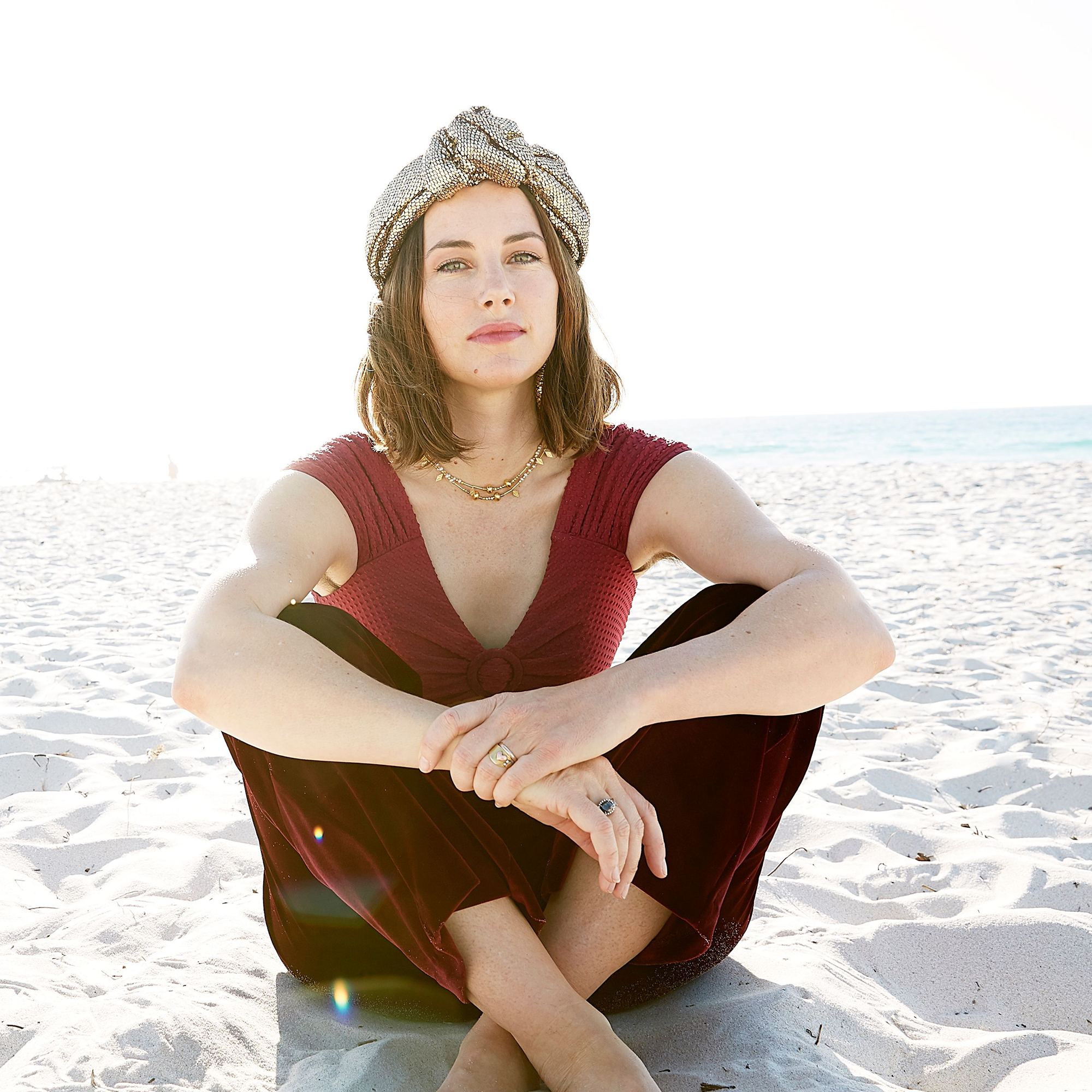 Lucy Peach
Wellbeing + Strategy Facilitator
Lucy Peach is an award-winning period preacher who draws on her experience as a human biology teacher, sexual health educator and performing artist to create transformational experiences with the menstrual cycle. As a published author, speaker and educator, Lucy has delivered her message to hundreds of thousands of people through her book Period Queen, as a TedX speaker, via her two online courses and her show, My Greatest Period Ever. Understanding the cyclic nature of the planet and our bodies (menstruating or not) is a way of approaching anything from long term strategic business outcomes to daily scheduling. Lucy works with schools, corporates and athletes, championing the importance of rest and reflection and their connection to the more outward facing aspects of our lives. Lucy is here to help you celebrate life, in all of its ebbs and flows, with a warm and compassionate embrace.
Photo: Liz Looker
Bo Wong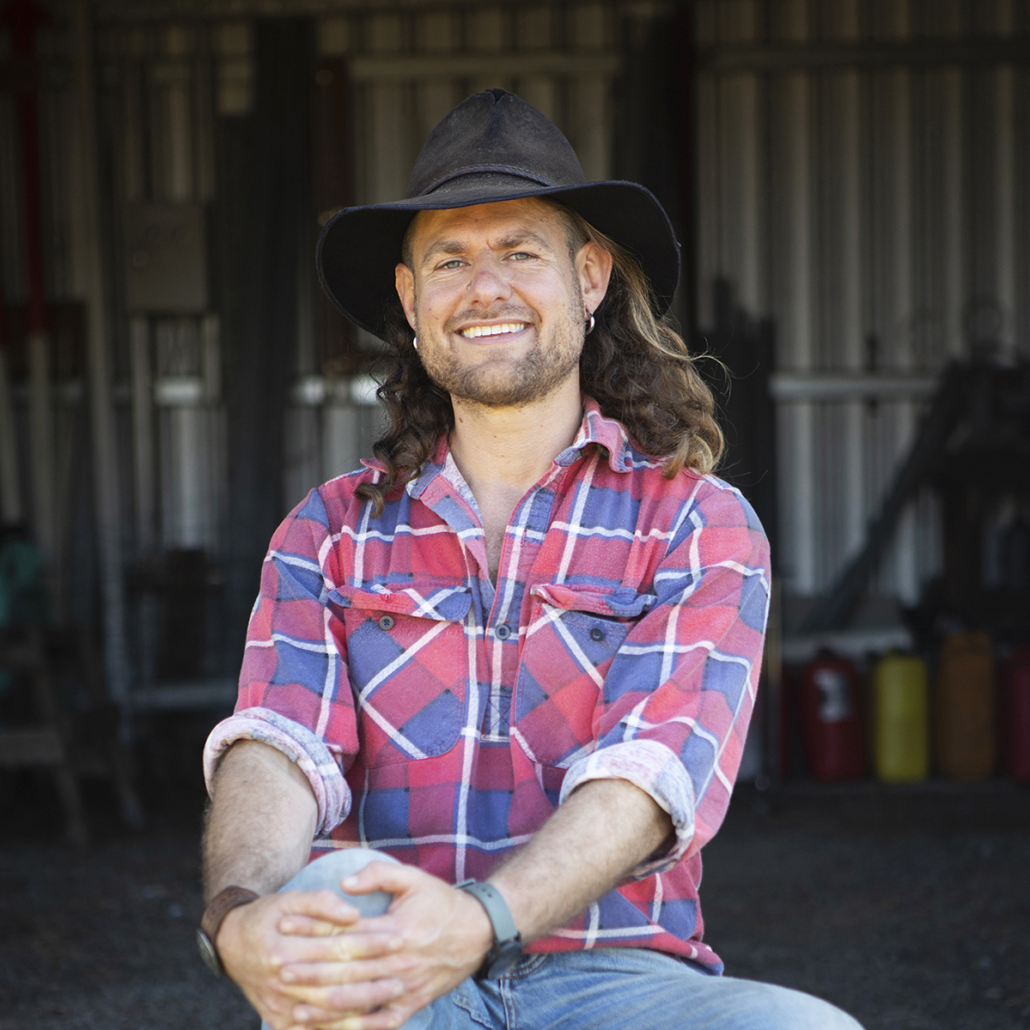 Ricky England
Wellbeing + Connection Facilitator
Ricky England is a senior clinical social worker specialising in mental health and well-being. He leads Rites of Passage camps, suicide prevention programs and personal development camps across multiple organisations including Zero to Hero. He's an outdoorsy guy with an easy going presence that belies a strong clinical background in mental health. Ricky has been banging on about trees for over 20 years - now scientific evidence is stacking up around our connection with nature and the way it affects our nervous system, our ability to make decisions and our mental health in general.
Photo: Richard Berney
Bo Wong
Menang Boodja. The wildly beautiful southern coastline of Western Australia
Located on Menang Boodja, NewFarm Denmark is a 62-acre property between Denmark and Walpole in the Great Southern Region of Western Australia. We'll have the entire property to ourselves for the duration of the retreat. Nearby, are two of the most stunning places on Earth: Greens Pool in William Bay National Park and the Valley of the Giants in the Walpole Wilderness Area. You'll need to be able to travel to and from NewFarm Denmark independently for this retreat (however we are happy to put you in touch for shared lifts) and we've made an epic playlist of podcasts and music for your road trip down. If you have any questions about this region or travel queries, let us know.
Pricing is based on which accommodation option you choose to stay in for the retreat, so you can choose what's right for you.
Please note there are no day passes available. Invoicing can be tax deductible as professional development.
Unfunded Aboriginal creative practices and businesses can receive a 20% fee reduction across all of Bo Wong's services, including this retreat.
The costs listed below cover all workshops, sessions and activities as well as your accommodation and all of your meals for the entire retreat. There are no further costs.

Enjoy a queen bed in a spacious NewFarm cabin. Cabins have a fridge and kettle so you can make your own cuppa  – plus a balcony to watch the sunset (or sunrise?!) from.
3 cabins available
The signature NewFarm experience, enjoy a comfy single or queen bed in a glamping bell tent complete with a proper mattress, electric blankets (queen only) and gorgeous views.
9 bell tents available (3 single and 6 queen)
Single: $2580 + GST. Queen: $2750 + GST
Places are strictly limited
Small group, big impact.
We're capping numbers so that you'll be getting guaranteed IRL facetime with our facilitators. We're ready to give you strategic support and cheer you on in your next endeavour.
"This is literally the best food I have ever eaten in my life"
(Overheard at the 2022 Soul Traders Retreat at Newfarm)
One of the most rewarding parts of our retreats is the opportunity to showcase fresh, seasonal and local produce from this abundant region.
With honey from NewFarm's own beehives and produce from our local partnering suppliers  – you can rest assured that you'll be well fed and contributing to the fabric of the local community around Denmark.
I mean, you're basically helping people by eating and drinking. Cheers!
Accessibility, Health and Safety
Accessibility: Some aspects of the program may be difficult for participants with reduced mobility. While the accommodation and program venue at NewFarm can be wheelchair accessible, the program includes excursions to natural locations that are not. While no element of the program and activities is compulsory, it is important that you understand this. There is no discount or refund for activities you do not participate in.
Health and Safety: We work to create an inspiring and culturally safe space for personal development in a collegiate group environment. The program activities are not designed as personal counselling or therapy sessions and if you are looking for that type of program, this may not be the right program for you.
If you require medications or pharmaceuticals (including inhalers and EpiPens) it is your responsibility to bring, maintain and administer these while you are at the Retreat in accordance with your doctor's advice.
We may travel to Greens Pool which is unpatrolled beach which can have strong surf and rips. If you are not a confident swimmer, it is a great place for a walk.
You accept all risks associated with swimming, physical exertion, bush walking, and exposure to the sun or adverse weather.
Food + Drink
With a focus on fresh, regional produce and collaborations with local producers, the food is quite simply, going to be AMAZING.
It'll mostly be vegetarian, low dairy and low gluten.
We request that you notify us of any food allergies; however, we cannot guarantee to cater for all allergies and intolerances.
'All meals included ' means : Breakfast, Morning tea, Lunch, Afternoon tea and Dinner. There'll be a local grazing platter at sunset on the first night. Coffee, tea and fruit will be available all day, self serve.
Alcohol is not provided, though if you'd like to BYO, please feel free to bring something to drink with dinner. There are excellent wineries nearby if you'd like to pick up a local drop on your way.
Payments and Cancellations
Payments
Following receipt of your Expression of Interest, we will notify you if a place is available and, if so, send you an invoice. You can accept the offer of a place by paying the deposit of 50% by direct deposit into our bank account. Your place is not confirmed until payment has been received by us.
If you need a more flexible payment plan, please get in contact with Bo.
Cancellation Policy
All cancellations must be in writing.
If you cancel by close of business 12 weeks before the retreat start date, we will refund your deposit less a 20% administration fee.
If you cancel by close of business 8 weeks before the retreat date, your 50% deposit will be forfeited and the balance refunded to you.
If you cancel by close of business 6 weeks before the retreat start date, there is no refund.
We hope this doesn't happen but it's possible that we may need to cancel the Retreat. We reserve the right to do so if we think it necessary. If so, we will refund your entire payment.
COVID-19 Policy
We follow WA Department of Health guidelines for our retreats.
There are a number of shared facilities at NewFarm including the bathrooms – however all spaces are well ventilated and have sanitizer and handwashing stations.
If you contract COVID-19 and can't attend (massive bummer!) we'd like to know as soon as possible so that we can start contacting our waitlist. We'll need proof of a medically supervised RAT or PCR for a refund, minus administration fees. You'll have priority placement in the next retreat.
Travel Arrangements
Travel Arrangements:  You are responsible for your own travel arrangements to and from NewFarm to attend the Retreat. While most of the program takes place at NewFarm, optional excursions to nearby places of interest may be arranged. You can use your own vehicle or carpool with another participant; however, this is at your own risk. We are not responsible for any damage or injury you may sustain while driving yourself or as passenger in a vehicle.
WiFi + Connectivity
There is no mobile coverage for any providers except Telstra so if you need/want coverage and are not with Telstra, NewFarm Denmark suggest buying a Telstra SIM prior to your arrival. There is no wifi. Many will take the opportunity to be free of their phone while on the retreat, but it's not compulsory at all. You might want to use your phone for the Photography Workshop and there will be an emergency mobile phone on site at all times.